About:
Dominic F. Andriacchi, Jr. was born and raised in Ishpeming. He graduated from Westwood High School in 2004.  After graduating, Dominic Jr. attended Carthage College. There, he was on the football team for four years. He graduated with a B.A. in Physical Education, Health Education, and Adaptive Physical Education.
Dominic Jr. then started law school.  He received many Dean's List and Honor Roll awards for outstanding academic achievement. He was a law clerk for the Marquette Circuit Court Judge Jennifer Mazzuchi, interned at the Marquette County Prosecutor's Office, interned as a staff attorney for the U.S. District Court for the Eastern District of Michigan, and was a member of his school's Estate Planning Clinic.
After graduating Cum Laude and in the Top 28% of his class, he passed the Michigan bar in 2012.  Then, he joined his father at Dominic F. Andriacchi, P.C.
Proudest Achievement:
Dominic Jr.  is most proud of graduating from the Trial Lawyer's College in September 2017. Gerry Spence started the Trial Lawyer's College in 1994. Some of the best lawyers throughout the US attend the college, and it has graduated about 1,500 lawyers over the years. Mr. Spence worked directly with Dominic on jury selection.
While TLC helps its students become better lawyers, most importantly, it helps its students become a better person.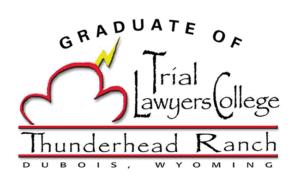 Memberships & Leadership Positions:
American Association for Justice: Member since 2017
Michigan Association of OWI Attorneys: Member since 2016
Michigan Association for Justice: Member since 2016
State Appellate Defender's Office, Criminal Defense Resource Center: Subscriber since 2015
Criminal Defense Attorneys of Michigan: Member since 2015; Board of Directors 2017 – present
State Bar of Michigan: Member since 2012
State Bar of Michigan's Young Lawyers Section
State Bar of Michigan's Criminal Law Section
Marquette County Bar Association: Member since 2012
Marquette Circuit Court Family Dependency Treatment Court: Defense Attorney Representative & Chief Compliance Officer 2013-2016
Continuing Education:
CDAM Fall Conference 2017
Trial Lawyer's College: Graduated September 2017
CDAM Trial College 2017: Opening Statement
CDAM Summer Conference 2017
CDAM Spring Conference 2017
MIAOWIA Fall Conference 2016: DUI 1, 2, 3
CDAM Fall Conference 2016
CDAM Trial College 2016: Intensive Voir Dire
CDAM Summer Conference 2016
No Fault Summit, Third Annual, 2016
Probate & Estate Planning Institute, 2015
No Fault Summit, Second Annual, 2015
No Fault Summit, First Annual, 2014
Licensure:
All Michigan Courts (District, Circuit, Court of Appeals, Supreme Court)
U.S. District Court for the Western District of Michigan
Western District of Michigan: Bankruptcy Court